101 Top Freelancing Tips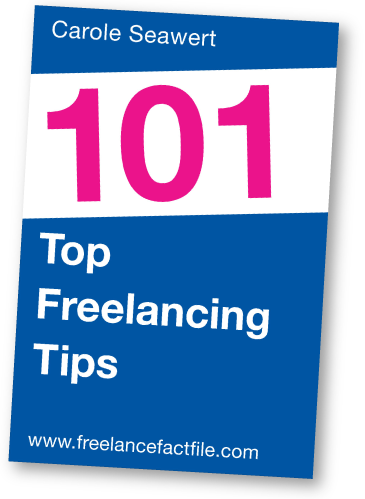 All the key information you need
to succeed as a freelancer
Learn how to:
Find – and keep – clients
Set your prices
Get paid on time
Manage your schedule and workload
Sort out your finances
And much more…
You're just one click away…
Buy it on the Amazon UK Kindle store for just £2.97
(price includes VAT)
Buy it on the Amazon US Kindle Store for just $3.99
101 Top Freelancing Tips is a concise yet invaluable knowledge bank containing all the essential information a freelancer needs – whether you are just embarking on the freelance life or took the plunge several years ago.
Praise received for '101 Top Freelancing Tips'
"Carole Seawert gives some excellent advice in this short, accessible guide. I'd say it's an essential read for anyone who wants to make a success of going freelance. Much needed."
"101 Top Freelancing Tips is a must read for anyone wanting to start their own freelance career. This book offers practical advice ranging from setting up a business, to finding clients and managing your freelance career."
"101 Top Freelancing Tips is a bite-sized, concise advice on stuff that matters. And most importantly, it is written in a language accessible to anyone."
Don't have a Kindle? Download the free Kindle reader from the Amazon store!